Special Needs
Medical

services

primary care
Primary care medicine is defined as medical care that is provided by physicians specifically trained and skilled in comprehensive first patient contact and continuing care, specifically in the prevention, diagnosis, and treatment of adult diseases. Primary care also includes health promotion, disease prevention, health maintenance, counseling, patient education, diagnosis and treatment of acute and chronic illnesses.

Primary care providers differ from specialty providers in that they care for and treat any undiagnosed sign, symptom, or health concern not limited by problem origin (biological, behavioral, or social), organ system, or diagnosis. Primary care physicians often act as advocates for the patient in coordinating the use of the entire health care system to benefit the patient, and many times it is a primary care provider who will recommend a patient to a specialist when it is needed. Your p rimary care provider will often follow up with the specialist as well, acting as a contact and central location from which your overall health is managed, monitored, and coordinated. These primary care providers are often referred to as internists, family care providers, or primary care physicians. A primary care provider that specializes in seeing children or adolescents is known as a pediatrician.

neurology
Neurology is the medical specialty concerned with the diagnosis and treatment of disorders of the nervous system which is made up of the central and peripheral nervous system, and which includes the brain, spinal cord and nerves.

Neurologists can be principal care providers, consultants to other doctors, or both. When a person has a neurological disorder that requires frequent care, a neurologist may serve as the principle care provider along with the primary care physician. In a consulting role, a neurologist will diagnose and treat a neurological disorder and then advise the primary care doctor managing the person's overall health. Neurologists can recommend surgical treatment, but they do not perform surgery. Neurosurgeons are medical doctors who specialize in performing surgical treatments of the brain or spine.

psychiatry
Psychiatry is the branch of medicine focused on the diagnosis, treatment, and prevention of brain and behavioral disorders. A psychiatrist is a medical doctor specializing in the assessment and treatment of psychotic, mood, anxiety, attentional, eating, substance abuse and cognitive disorders. The symptoms a psychiatrist confronts can range from auditory, visual or other hallucinations; paranoid, grandiose or bizarre delusions; mood depression or elevation (mania); panic, social anxiety or obsessive-compulsive disorders; attention deficits or hyperactivity; anorexia, bulimia or over-eating; dementia or intellectual disabilities. In working with the intellectually disabled population, the psychiatrist is often called upon to address behavioral disturbances including agitation, aggression, violent and self-abusive behaviors. The treatment tools employed include psycho-therapeutic techniques, psycho-social interventions, and pharmacology, as deemed appropriate. Some people seek the help of a psychiatrist for dealing with relationship problems, marital or child-rearing difficulties, bereavement and the stresses and strains of coping with other difficult life circumstances.

endocrinology
Endocrinology is the study of medicine that relates to the endocrine system, which is the system that controls hormones. An endocrinologist will deal with diseases that are caused by problems with hormones. The endocrine system is a series of glands that produce and secrete hormones that the body uses for a wide range of functions. These control many different bodily functions, including respiration, metabolism, reproduction, sensory perception, movement, sexual development and growth. Endocrinology is focused on the care and treatment of endocrine diseases.

Endocrinologists are specially trained physicians who diagnose diseases related to the glands. The diseases they are trained to treat often affect other parts of the body beyond glands. While primary care doctors know a lot about the human body, for diseases and conditions directly related to glands they will usually send a patient to an endocr inologist.

dermatology
Dermatology is the medical specialty that includes, but is not limited to, diagnosis, treatment, or correction of ailments, diseases, injuries, or infirmities of the skin, hair, nails and mucous membranes, by any medical, surgical, pathologic or aesthetic means. Dermatologists diagnose and treat more than 3,000 different diseases. Some of the more common diseases include skin cancer, eczema, acne, psoriasis, and nail infections. Dermatologists can also work to improve the appearance of their patients' skin, hair, and nails, sometimes working to diminish wrinkles or other signs of aging, reducing the appearance of acne scars, or helping patients look like themselves again after surgery to remove skin cancer. Dermatologists treat patients of all ages from newborns to centenarians.

Women's Health
Women's health at The Blanche Kahn Family Health Center includes basic and essential Gynecological (GYN) care. While at this time we do not offer any prenatal care or OB related care, we do provide comprehensive annual GYN checkups which include breast exams, pelvic exams and pap smears, as well as referrals for mammograms and pelvic ultrasounds as needed. Women's health also includes all family planning matters, including Depo-Provera injections, STD testing, and patient education in all related areas.

podiatry
Podiatry or podiatric medicine is a branch of medicine devoted to the study of, diagnosis, and medical and surgical treatment of disorders of the foot, ankle and lower extremity.

A podiatrist is a doctor of podiatric medicine (DPM), also known as a podiatric physician or surgeon. Podiatrists are the most qualified doctors to care for your feet. Podiatrists can specialize in many fields, including surgery, sports medicine, wound care, pediatrics (children), and diabetic care. Feet are complex anatomical structures, that are instrumental to overall health and well-being. Regular foot care can help to prevent, detect, intervene, and care for most foot and ankle problems. Some common foot problems that are treated by podiatrists include arthritis, diabetes management to avoid foot related issues, sprains, strains and fractures, heel pain, tendinitis, athletes foot, corns and calluses, psoriasis, sweaty fe et, warts, toe joint and nerve disorders including bunions and hammer toes, as well as toenail related problems including ingrown nails and fungus.
Therapy

services

Psychotherapy
Psychotherapy is a treatment that involves an interactive relationship between a therapist and patient. It can be used to treat a broad variety of mental disorders and emotional difficulties. The goal of psychotherapy is to eliminate or control disabling or troubling symptoms so the patient can function better and enjoy a greater quality of life. Depending on the extent or nature of the problem, treatment may take just a few sessions or may take many sessions over a period of years. Psychotherapy can be done individually, as a couple, with a family, or in a group.

There are many forms of psychotherapy. There are psychotherapies that help patients change behaviors or thought patterns, psychotherapies that help patients explore the effect of past relationships and experiences on present behaviors, and psychotherapies that are tailored to help solve problems in specific ways. The most prominently use modality of psychotherapy is Cognitive Behavior Therapy (CBT), which is a goal-oriented therapy focusing on problem solving and changing thought patterns and behaviors.

Many psychologists use an eclectic approach to therapy in which a variety of methods, principles and philosophies are used to create a treatment program that caters to a patient's unique needs. Rather than adhering to a certain school of therapy, eclectic therapists use techniques from all schools to treat patients.

occupational therapy
In occupational therapy, the ultimate goal is to help an individual participate more independently and effectively in their occupations, or activities of daily living (ADL's), through the use of functional interventions. Occupational therapy interventions are wide-ranging and may include basic ADL training, advanced ADL training, ROM/strength/neuromuscular procedures, and/or adaptive equipment assessment and recommendations. Occupational therapy services typically include an individualized evaluation, customized interventions based on the individual's needs and goals, and an outcome evaluation to ensure that the goals have been met.

physical therapy
Physical therapy is a type of treatment a person may need when health problems make it hard to move around and do everyday tasks. It helps the person move better and relieves pain. It also helps improve or restore physical function and fitness level. The goal of physical therapy is to make daily tasks and activities easier. For example, it helps with walking, going up stairs, or getting in and out of bed. Physical therapy can help with recovery after some surgeries. A doctor may suggest physical therapy for injuries or long-term health problems such as arthritis or chronic obstructive pulmonary disease (COPD).

A physical therapist examines the patient and talks to him/her about their symptoms and daily activity. The therapist will then work with the patient on a treatment plan. Goals are set to help joints move better and to restore or increase your flexibility, strength, endurance, coordination, and/or balance.

speech therapy
The Speech Therapy team at the Blanche Kahn Family Health Center provides evaluation and treatment of a variety of speech and language disorders in adults with intellectual disabilities stemming from neurological, genetic, or developmental disorders. Through their compassionate care and extraordinary clinical technique, the SLP's at BKMC provide tailored treatments to address expressive language disorders, receptive language disorders, cognitive impairments, motor-speech disorders, and pragmatic skills deficits, among others. Their long term goal is to improve their clients' quality of lives by strengthening their skills for improved communication and self-care outside the therapy room.

Psychological Evaluations
The nature and extent of an individual's developmental disability is determined through psychological testing. These tests are performed by professionals in the field, and are always necessary to determine whether a person is eligible for services funded by the NYS Medicaid Waiver which is funded by OPWDD – The Office for People With Developmental Disabilities. While it is ultimately OPWDD that determines whether a person has a developmental disability and is eligible for OPWDD funded services, a psychological evaluation is required in order for OPWDD to make that determination.

Psychological testing is not to be confused with psycho educational testing, which refers to the psychological tests used to analyze the mental processes underlying a child's educational performance. When scheduling a psychological evaluation it is important to ensure that any previous testing that was done is included in the referral to make certain that no unnecessary testing is performed and that the needs of the client are appropriately addressed.
New Patient Registration Process
2
Complete
---
Complete the registration packet
3
Documents
---
Gather requested documentation listed on the first page
4
submit
---
Submit your completed packet with documents using one of the following methods:

1221 East 14th Street Brooklyn, NY 11230


locations
Please call to inquire about specific services offered at each location.
providers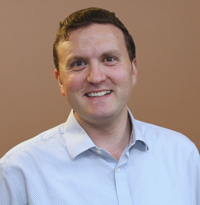 avi
friedman
Psychologist
Avi Friedman graduated from the Touro College School of Education & Psychology with Masters Degrees in School Psychology and Mental Health Counseling. He is a Certified School Psychologist and a Licensed Mental Health Counselor. He is a registered Behavior Intervention Specialist with the OPWDD. He has been a psychotherapist at the HASC Diagnostic and Treatment Center since 2009 and is a Behavioral and Psychological consultant for residential facilities and day programs in the New York City area.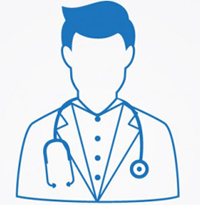 avi
Gardenswartz
Psychologist
Avi Gardenswartz graduated from the Rutgers University School of Social Work with a Masters in Social Work. He started his career as a Licensed Master of Social Work at the HASC Diagnostic and Treatment Center in 2012. Under supervision from the Center's Director, Dr. Wakslak, he developed his clinical skills and approach working with individuals of OPWDD at their residential facilities and day hab programs at HASC. He is currently licensed as a Clinical Social Worker.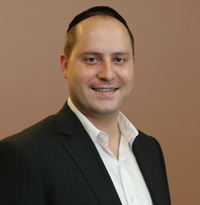 shlomo
Kozlov
Psychologist
Shlomo Kozlov, M.S., CSP, received his B.A. in psychology and M.S.Ed. in School Psychology from Touro College. He is a certified NYS bilingual School Psychologist and specializes in formal and informal psychological assessments, as well as, planning and implementation of behavioral, social, and academic interventions. He provides evaluation services regardless of age, intellectual abilities, or language difficulties and ongoing psychotherapy to individuals with diverse developmental disabilities.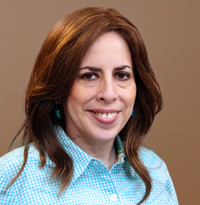 jill
Kurtzman
Psychologist
Jill Kurtzman, LMSW, graduated from Columbia University with a degree in Social Work and has been working for HASC Diagnostic and Treatment Center as a therapist for the last 2 ½ years. Prior to that, she worked as a therapist at Tikvah at Ohel for over 3 years. She also holds a degree in Chemistry from Brooklyn College.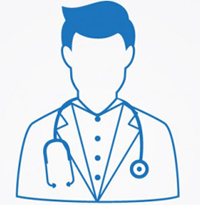 yitzy
Pivovoz
Psychologist
Yitzy Pivovoz is a Licensed Clinical Social Worker and has been working for HASC Diagnostic and Treatment Center as a psychotherapist since 2012. Yitzy attended Long Island University where he received his Masters in Social Work as well as CASAC-T certification. In his capacity as psychotherapist, Yitzy works in one-on-one sessions with his clients to support their growth and enable them to actualize their potential. He also works as a Guidance Counselor in a local elementary school as well as maintains a private practice in Bensonhurst, Brooklyn.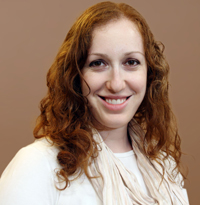 liat
Zeltser
Psychologist
Liat Zeltser, LMHC, ABSS, received her BA in English and Judaic Studies from Binghamton University and MA in Psychology from The New School. She obtained her MSed in Mental Health Counseling at Fordham University where she served as a teaching assistant in the Theories of Counseling class and worked as a Counseling Extern and received further training at the Fordham Psychological Services institute. Her approach is integrative, combining elements of psychodynamic and person-centered theories with cognitive-behavioral interventions. She has worked with patients struggling with a variety of issues including anxiety, depression, grief, trauma, relationship and career issues, life transition challenges, and much more.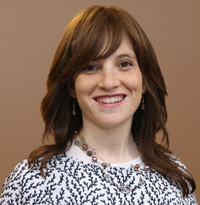 pearl
brodt
Physical Therapist
Pearl Brodt has been working as a Physical Therapist at the HASC Diagnostic and Treatment Center since 2002. She graduated from Hunter College with a Bachelor of Science in Physical Therapy in 1999. Pearl has experience working with children and adults with developmental disabilities and various neurological and genetic disorders. Pearl is also trained in craniosacral therapy and visceral manipulation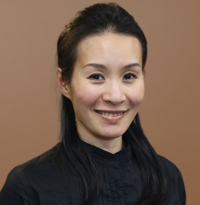 Chelsea
chan
Physical Therapist
Chelsea Chan graduated from the University of Buffalo with Bachelor of Science in Physical Therapy program in 2003. She has worked with children and adults in various settings, such as out-patient, nursing homes, and in school. Chelsea joined the HASC Diagnostic and Treatment Center team as a full time physical therapist at the clinic, from 2005-2007, and returned to HASC as a part time clinician in 2014.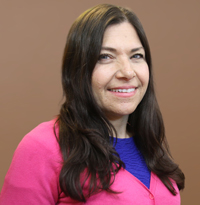 gina
Healy
Physical Therapist
Gina Healy, Physical Therapist, has been part of the HASC Diagnostic and Treatment Center team for the last 9 years. Her nearly 3 decades as a Physical Therapist has been focused on children and adults with neurological issues and developmental disabilities. She also specializes in women's health physical therapy.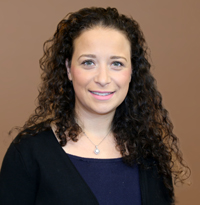 anna
Khenkin
Speech Therapist
Disorders from Pace University, and completed her Master of Science in Speech Language Pathology at Brooklyn College. She is a bilingual speech and language pathologist, and holds her Certificate of Clinical Competence with the American Speech, Language, and Hearing Association (ASHA). Anna was introduced to the HASC Diagnostic and Treatment Center during her student teaching experience, and has since been providing speech and language services at the HASC Diagnostic and Treatment Center. Anna is passionate about connecting with and engaging each client in order to improve their daily living skills in a manner that supports their individual needs. Anna has expertise working with children and adults who have speech and language disorders including phonological and articulation disorders, dysarthria, fluency/stuttering and receptive and expressive language delays. She is often called upon by schools in the New York area to mentor undergraduate and gr aduate clinicians.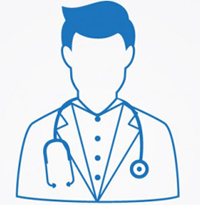 ronit
Finkelstein
Speech Therapist
Ronit Finkelstein received her bachelor's degree in Psychology from Thomas Edison State College and her Master's Degree in Speech-Language Pathology from the University of North Texas. She is a New York State licensed Speech-Language Pathologist and holds a Certificate of Clinical Competence from the American Speech and Hearing Association(ASHA) as well as a professional certificate from the New York State Department Of Education as a Teacher of Students with Speech and Language Disabilities (TSSLD). Ronit specializes in the area of augmentative and alternative communication (AAC) and is certified as an Assistive Technology Professional (ATP) by the Rehabilitation Engineering and Assistive Technology Society of North America (RESNA).
Ronit originally became part of the HASC family 14 years ago when she started working as a speech language pathologist in Camp HASC and then joined the HASC Diagnostic and Treatment Center team in 2015. She has 14 y ears experience working with a multi-disciplinary team including occupational, physical, and behavioral therapists to help support children and adults across developmental domains. Ronit understands the importance of assisting her clients increase their independence and social skills to enable them to interact with friends and family.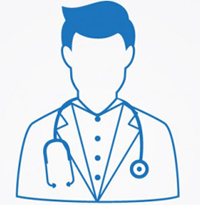 Michelle
fireworker
Speech Therapist
Michelle Fireworker received her Bachelor of Science in Social Sciences from Adelphi University and completed her Master of Arts in Speech Language Pathology from University of Cincinnati. She is a New York State licensed Speech-Language Pathologist and holds her Certificate of Clinical Competence with the American Speech, Language, and Hearing Association (ASHA). She has 7 years experience as part of an interdisciplinary team working with pediatrics, geriatrics, and individuals with neurological impairments and developmental disabilities. She has been part of the HASC Diagnostic and Treatment Center family since 2014, working with individuals in both the clinic and day programs. Michelle appreciates the individual needs and capabilities of her clients and tailors their treatments to promote communication and independence to improve their quality of life.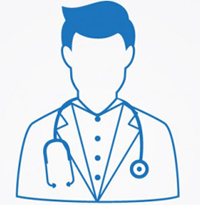 elina
Gorodetsky
Speech Therapist
Elina Gorodetsky, M.S.,CCC-SLP, TSSLD, graduated from Long Island University with a Master of Science in Communication Sciences and Disorders. She began her career working with preschool and school-age children exhibiting speech and/or language delays as well as disorders in a pediatric outpatient rehabilitation setting. Elina has performed diagnosis and treatment of disorders related to apraxia, expressive language disorders, receptive language disorders, pragmatic language disorders, fluency disorders, voice disorders, as well as dysphasia. She has also developed low technology augmentative communication systems and programmed high technology devices to provide non-verbal clients and clients with limited expressive output an opportunity to communicate functionally and effectively. Elina currently works with the elementary school-age population in the Department of Education as well as with the geriatric population at an outpatient rehabilitation cen ter. The geriatric population includes individuals who experience expressive language, receptive language, and cognitive impairments characteristic of various medical conditions. In both settings, Elina works on facilitating improvements in overall communication skills as well as providing opportunities for positive changes in her clients' life.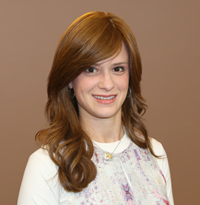 sarah
Neuhaus
Occupational Therapist
Sarah Neuhaus OTR/L, an occupational therapist at the HASC Diagnostic and Treatment Center for the past nine years, has over a decade of experience in adult rehabilitation. She graduated from NYU in 2006, and began her career at Staten Island University Hospital. She has also worked in the fields of pediatrics, hand therapy, and adult home care. Sarah is dedicated to providing customized interventions in order to improve the quality of life of each and every consumer she treats.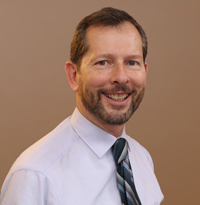 Shaya
dubin
Occupational Therapist
Shaya Dubin earned his M.A. in Occupational Therapy from NYU in 2001. Prior to that he had already earned an M. S. in Education from Adelphi and had worked with special needs populations for the past 18 years including 9 summers at Camp HASC. Shaya takes a "whole client" approach to treatment and maintains certificates in Aquatic Therapy, Hippotherapy, Therapeutic Listening, Assistive Technology, and is a licensed practitioner in Primitive Reflex Integration from the Institute for Neuro-Physiological Psychology (INPP) in Chester, U.K. This is Shaya's 4th year as occupational therapist with the HASC Diagnostic and Treatment Center.